Steady Scout

STICK-SLIP MANAGEMENT TOOL
Steady Scout® is designed to be incorporated into the BHA to improve drilling performance and extend bit life by reducing the peak RPMs that are experienced during stick-slip. It reacts to changes in the internal drill string pressure to keep a consistent weight and pressure. This increases the time with bit-on-bottom for a consistent depth of cut, leading to a smoother wellbore.
Using Steady Scout results in significant cost reductions through improved bit life, better drilling performance, and reduced damage to drill string components.
APPLICATIONS
All PDM/PDC applications
All well profiles (vertical, tangent, curve and lateral)
Areas of stick-slip, poor tool control, and bit DBR
BENEFITS
Stick-slip management
Reduced shock and vibration
Improved ROP in rotary and slide modes
Consistent tool face control
Extends bit and BHA component life
Can be fitted with CuBIC® drilling dynamics sensors from Sanvean Technologies
Download Technical Data Sheet
PERFORMANCE as seen from CuBIC Data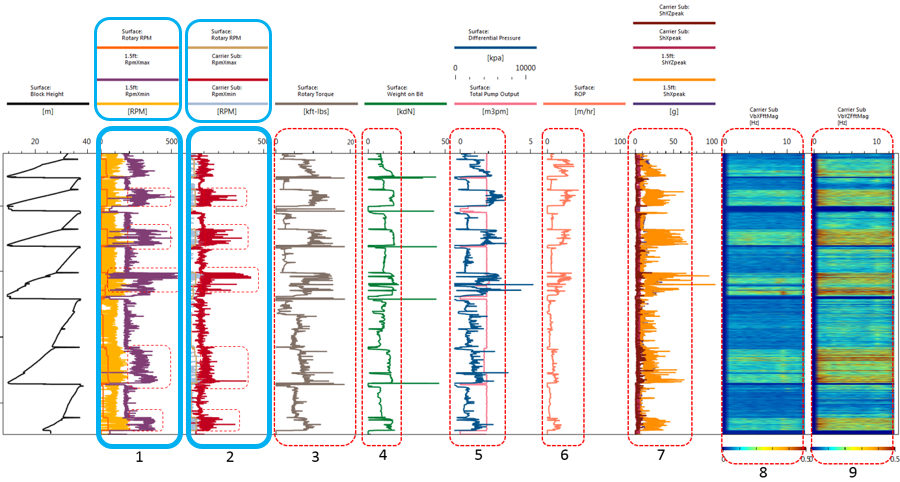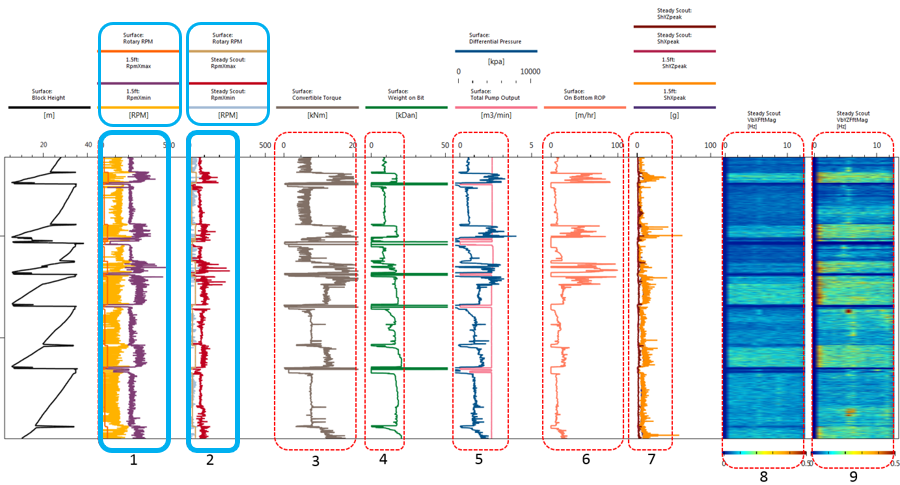 CuBIC° drilling dynamics sensors from Sanvean Technologies are embedded within Steady Scout for post-run performance verification.