CuBIC®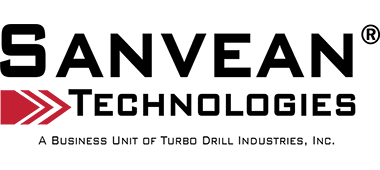 Continuous High-Frequency Sensors for Drilling Dynamics
CuBIC® and PuK are embedded drilling dynamics data recorders that are designed to be placed at the points of interest in the bottom hole assembly. The sensors measure high-frequency accelerations (shock and vibration), angular velocity (RPM), and temperature. The recorded data is used for post-run advanced drilling dynamics analysis and geomechanics.
With embedded sensors placed at the bit above the mud motor power section, they deliver a completely different perspective to drilling dynamics when compared to traditional MWD shock and vibration measurements. The high-frequency data aids in optimal drilling equipment selection and drilling parameter decisions. The ultimate end goal is to improve the drilling pace while preserving drill bit life and reducing downhole equipment degradation/failures.
Sanvean Technologies specializes in the analysis of high-frequency drilling dynamics data. Utilizing CuBIC and PuK data recorders with our in-house Gamechanger software, we can deliver analysis reports and drilling recommendations to improve your drilling performance.

Applications:
Understand the dynamics that accelerate drill bit wear and power section degradation
Develop detailed drilling parameter roadmaps to deliver consistent performance
Measure, evaluate, and validate downhole drilling tools and automated rig operations
Utilize the continuous high-frequency data for geomechanics
Benefits:
Can be embedded into drill bits and existing drilling equipment
Drill bit shank and centerline mount options
Compatible with slim-hole drill bits and drilling tools
Field proven to deliver high reliability and survivability
Sensor Placement Options: