Rotary Steerable Scout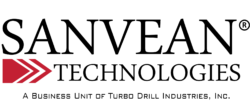 Rotary Steerable System
The new Rotary Steerable Scout (RSS™) was engineered through a partnership between Scout Downhole and Sanvean Technologies and was created with reliability, performance, and cost-effectiveness at the forefront.   The RSS is capable of drilling vertical, nudge, tangent and lateral well profiles with continuous rotation from the surface. It is a push-the-bit system with four mud actuated steering pads that are controlled utilizing pressure drop below the tool to provide pad force.  Designed with a slow rotating steering housing that is decoupled from the internal drive mandrel, control system components are encased in the slow-rotating housing and are, therefore, protected from HFTO, eliminating the risk of control system electronic damage.
The new electronic control module with a digital mud valve (patent pending) is housed in a slow-rotating housing for isolation from high shock, vibration, stick-slip, and torsional oscillations. Rotary Steerable Scout is fully mud operated, making the system simple to operate and fast to service.
Magnetic and gravity tool face along with closed-loop inclination and azimuth hold modes make the Rotary Steerable Scout ideal for pad drilling. Available in 9 5/8" and 7 1/8" tool sizes for 12 ¼", 8 ¾" and 8 ½" wellbores, the system provides precision steering, high-quality wellbore and superior ROP performance.
Rotary Steerable Scout can be powered with a Scout Downhole performance motor (Turbo Scout®). Sanvean Technologies' CuBIC® drilling dynamics data recorders can be embedded into the RSS and Turbo Scout to deliver "at-point" drilling dynamics measurements (at-bit and distributed throughout the lower BHA) to fully understand downhole drilling conditions. Systematic performance improvements can be achieved in the harsher drilling basins by "Road Mapping" drilling dynamics data to attain maximum and repeatable performance.

Features:
Electronic control system is isolated from damaging high-frequency torsional oscillations
Fully mud operated system with slow-rotating steering unit
Simple and fast RPM downlink with confirmation at surface
Closed-loop hold inclination and hold inclination and azimuth
Can be operated with any drill bit, MWD or mud motor
Engineered with latest-generation electronics and measurements
Embedded with compact drilling dynamics sensors (optionally high-frequency sensors)
Benefits:
Precise directional control at a cost-effective operating, service, and lost-in-hole pricing
Allows shale wells to be drilled faster with less torque and drag
Simple design for improved strength, reliability, and speed - at the right price
No need for costly third-party torsional oscillation tools, thereby reducing the costs of operation
Information captured from on-board embedded sensors can be used for performance improvement
Download Technical Data Sheet