Steady Scout

Stick-Slip Management Tool
Steady Scout improves drilling performance and extends bit life by reducing the peak RPMs and differential spikes experienced during stick-slip. The Steady Scout absorbs fluctuations from motor differential pressure, resulting in steady weight on bit, constant depth of cut and steady drill string pressure.
Using Steady Scout results in significant cost reductions through improved bit life, better drilling performance, and reduced damage to drill string components.
Applications:
All PDM/PDC applications
All well profiles (vertical, tangent, curve and lateral)
Areas of stick-slip, poor tool control, and bit DBR
Benefits:
Stick-slip management
Reduced shock and vibration
Improved ROP in rotary and slide modes
Consistent tool face control
Extends bit and BHA component life
Can be fitted with CuBIC® drilling dynamics sensors from Sanvean Technologies
Download Technical Data Sheet
PERFORMANCE as seen from CuBIC Data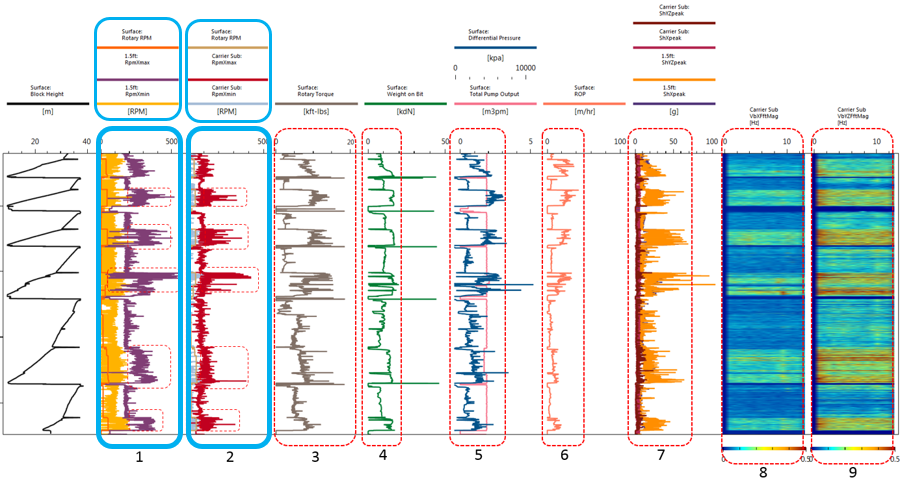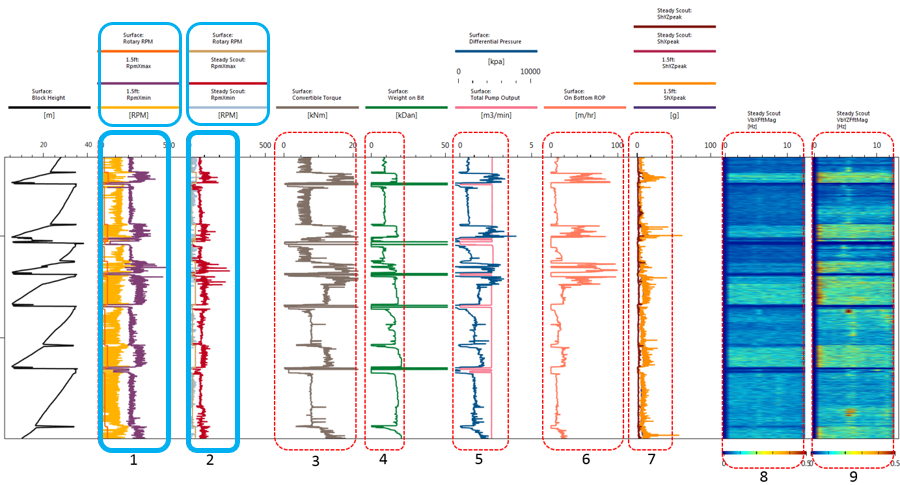 CuBIC° drilling dynamics sensors from Sanvean Technologies are embedded within Steady Scout for post-run performance verification.